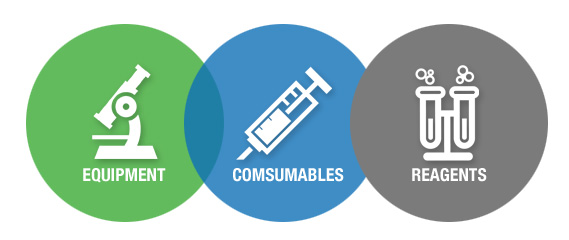 We understand you needs...
…As well as your necessities and will serve you professionally and accordingly with an unrivalled range of recognized brands, adapting to your requirements.
Services

Our team is organized and accommodated under the conviction to give you and your company the experience and quality of our products and services in the CLINICAL DIAGNOSTICS area. Our main goal is that you feel completely satisfied with the relationship between you and us.
Our website contains information about all the options we offer and how to obtain information regarding your request. Please feel confident in exploring our website, it will only take a few minutes. There, you will find the answers to your supply needs.
If you are already our client, we want to sincerely thank you for your business as well as renew our belief of meeting your expectations.
RCV SCIENTIFICS is a legally established company in the state of Florida in the United States of America. With all our permits, facilities, and human resources at your disposal, we offer you and your company our trustworthy services of equipment supply, new or refurbished, and products and consumables directed in the CLINICAL DIAGNOSTICS area.
In the CLINICAL DIAGNOSTICS area, we are able to provide customers with equipment and instruments for blood gas, electrolytes, chemistry, immunology, hematology, and coagulation. In addition, we can also provide microscopes, centrifuges, reagents and consumables.
Our variety of equipment, instruments, and products allows us to provide you and/or your company with the right price.
RCV SCIENTIFICS has the best commercial relationships with the most important transport companies in the USA and Canada. This allows us to cover any necessary supplies from these two countries toward any part of the world. We count on all the resources and logistics necessary to deliver supplies reliably, safely, and rapidly, offering you a direct delivery service to the destiny of your choice, either by sea, air, or land.
"At RCV SCIENTIFICS, we would like to always be at your service."